Fox News: "Gen. Martin Dempsey, chairman of the Joint Chiefs of Staff, criticized what he called an "unfortunate decision that will embolden the regime and prolong the suffering." He spoke at a news conference after the New York Times reported that Russia recently delivered an advanced version of Yakhont anti-ship cruise missiles to Syria.
"It's ill-timed and very unfortunate," Dempsey said.
Defense Secretary Chuck Hagel also urged Russia to rethink its military aid, saying that the U.S. and Russia both wanted to stabilize Syria after more than two years of civil war but that the Kremlin's military support makes the situation even more dangerous.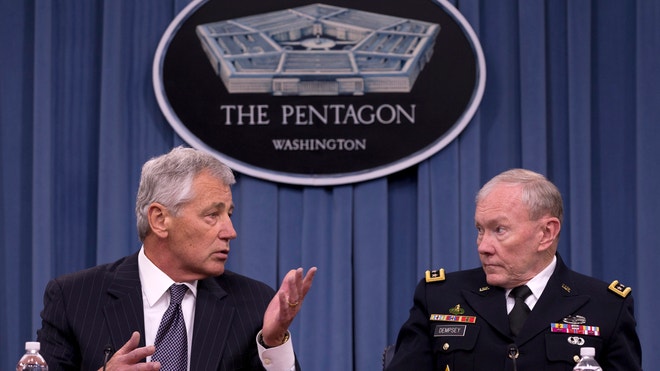 Opinion: Mr. Secretary, Russia did rethink its military aid and sent heavy duty war ships to the area. Gog, uh I mean, Putin, knows a weak hand when he sees one. The red line that President Obama drew is a non-starter.
But this action from Russia has significant implications as far as Bible prophecy is concerned. Daniel 11:40 "At the time of the end the king of the South shall attack him; and the king of the North shall come against him like a whirlwind, with chariots, horsemen, and with many ships; and he shall enter the countries, overwhelm them, and pass through."
In the early verses of Daniel 11, the prophet tells of war and strife between the king of the south (Egypt) and the king of the north (Syria).
But in verse 40 the kings have expanded their armies and their joint enemy is anti-Christ. Egypt's army will acquire South African nations while Syria, having been mostly destroyed after the war of Psalm 83, will be in the hands of a Northern Alliance led by Gog, a prince of Russia (Ezekiel 38:2).
Both kings will be joined by the kings of the East and will fight against anti-Christ in the final battle of Armageddon.
Zechariah 14:3-6 gives the outcome.