Business Insider: "Russian-backed rebel forces in Ukraine are building up to "full combat readiness" after an urgent meeting between Russian President Vladimir Putin and some of his top military advisers.
The announcement that the rebels were getting prepared in eastern Ukraine came hours after Putin called the defense meeting."
Opinion: For new readers to our site, the nation of Ukraine has strong Biblical significance. Let's review:
Trouble began in Ukraine on November 25, 2013 when the pro-EU western part of the nation rebelled against Russia for voting down an EU trade agreement. A statue of Vladimir Lenin was torn down in Kiev similar to Saddam Hussein's in 2003.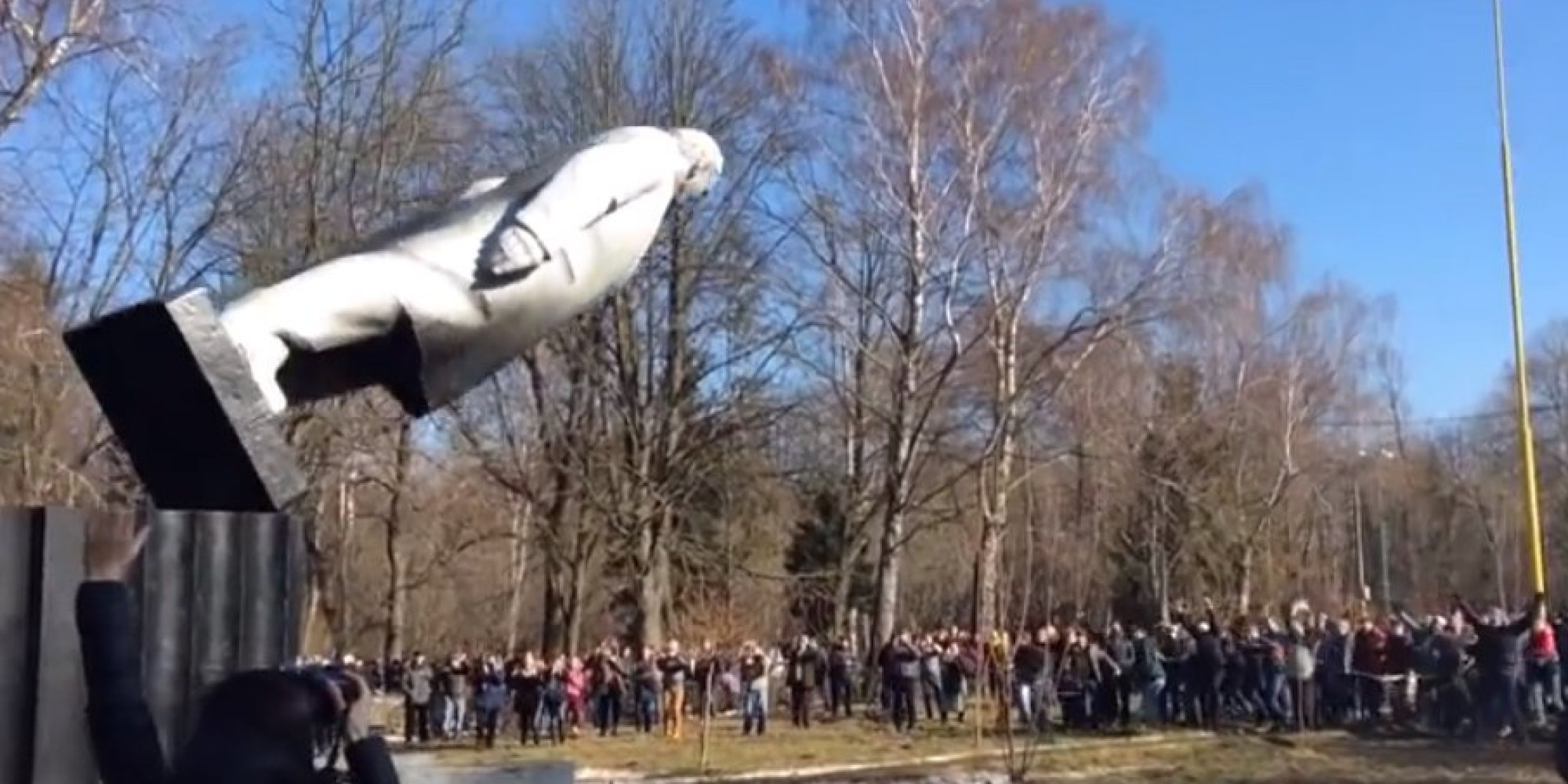 That Ukraine's land mass borders the European Union on the west and Russia on the east places the nation as the rope in a tug of war: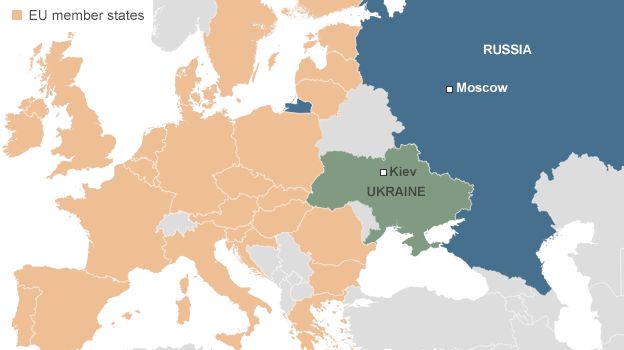 Since West Ukraine, was once part of the Roman Empire its Biblical DNA is pulling it towards Europe while East Ukraine as the base of nuclear weapons for the Soviet Empire, is a significant pull for Putin.
NATO is gearing up its forces to protect Europe against Russian aggression. Putin's intention is to restore the Soviet Empire putting East Ukraine in its plans.
The obvious Biblical solution is for Ukraine to split:
West Ukraine was part of three empires:
Assyrian Empire that dominated the known world in three stages from 2500 to 700 BC.
Scythian Empire from 700 to 200 BC
Roman Empire AD 117-138 under the Emperor Hadrian
Daniel 2:40-44 describes a fourth kingdom, a revived Roman Empire that will dominate the world in the last days. Daniel 7:23 says that the kingdom will trample the earth and in Daniel 9:26 we are told that the final dictator will emerge from somewhere inside its borders.
The nations that were part of the ancient Roman Empire are beginning to return to it in fulfillment of prophecy.
If Putin takes East Ukraine, an important piece of the prophetic puzzle will be in focus as West Ukraine will be free to apply for membership into the EU after almost 1000 years.