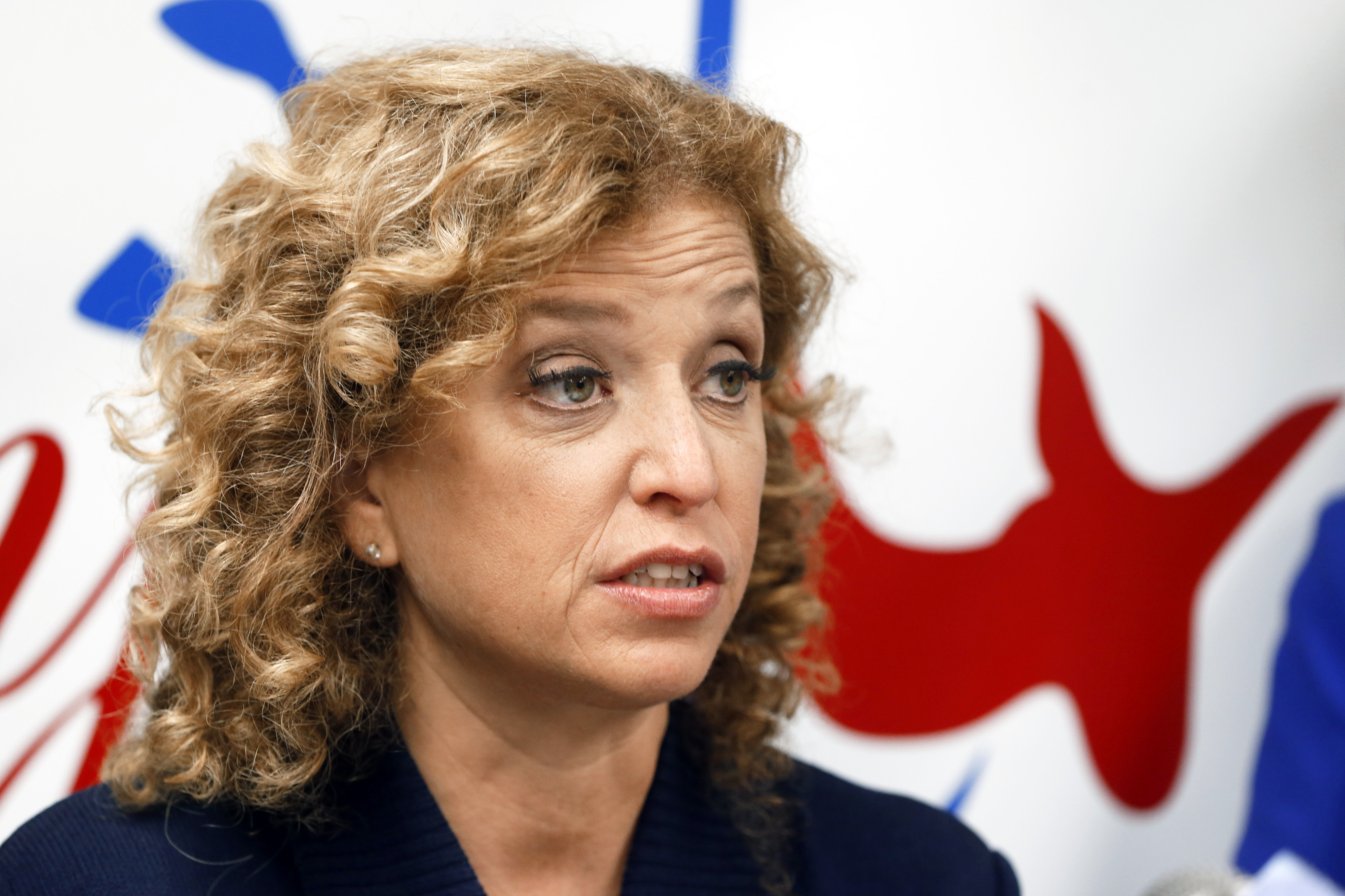 Zero Hedge: "Update 1: In a quite shocking 'beyond caring what the average joe thinks' move, Hillary Clinton just announced that Debbie Wasserman Schultz will serve as an honorary chair on Clinton's campaign.
Hillary Clinton is thanking her "longtime friend" Debbie Wasserman Schultz after the Florida congresswoman's decision to step down as chair of the Democratic National Committee."
Opinion: I will have to admit that last week wore me out. By Saturday, it was all I could do to get a few posts ready and then it was time to detach from politics.
I did see the news on the 20,000 hacked emails that proved Bernie Sanders correct in his claims that the Democrat primaries were rigged, and the thought occurred to me that Bernie finally cared about Hillary's emails.
But I needed an afternoon off, so I didn't post it.
Editor and I decided to go out for some Italian food and a movie after a relaxing day and what did we decide to see? "Hillary's America".
So much for relaxing.
On the way into the theater, I kept telling Editor that I didn't know if I could take watching Hillary for a whole movie but she assured me that we needed to know what Dinesh D'Souza had uncovered before the Democrat convention begins.
D'Souza did not disappoint, and by the end of movie that detailed the racist history of the Democrat party, Hillary Clinton's close relationship with Saul Alinsky and deep admiration for Margaret Sanger, we again realized that we have no choice but Mr. Trump.

(Watch Live Feed of the Democrat National Convention beginning at 4:PM here at Prophecy Tracker)