The Resurrection of Jesus Christ is the ONE most important item in the whole fund of human knowledge: the grand event of the ages, toward which all previous history moved, and in which all subsequent history finds its meaning.
The resurrection was the very cause and start of the Christian faith. This faith rested not on records, but on what had been seen with their own eyes.
Had there been no resurrection, there would have been no New Testament, and no Church.
Click HERE to read our study of the Resurrection.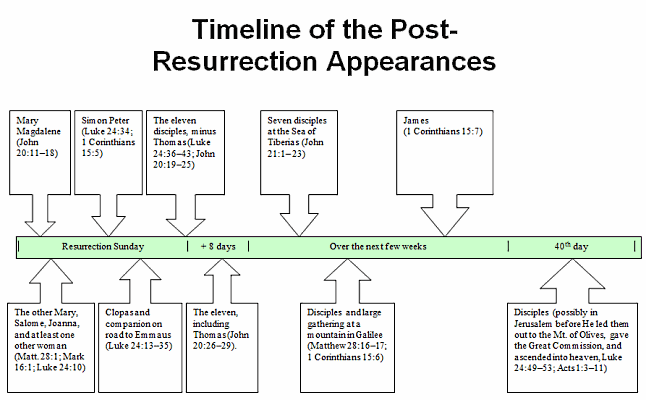 Chart above is from https://answersingenesis.org