Debkafile: El Arish airports was struck by an ISIS missile Tuesday, Dec. 19, after two Egyptian ministers had landed there. Neither was harmed, but an unknown number of officers were killed or injured.
Defense Minister Sedki Sobhy and Minister of Interior Affairs Magdy Abdel-Ghaffar had arrived for an inspection of the security situation in northern Sinai, after the most brutal Islamic State attack in modern Egyptian history.
The terrorist attack at the al-Rawdi Sufi mosque on Nov. 24 during Friday prayers claimed 309 lives, including 24 children, and injured 128. President Abdel Fattah El Sisi then ordered the Ministers of Defense and Interior to eliminate armed activity in northern Sinai within three months. more ...
Opinion: The President's anti-terror campaign broke up most of the ISIS caliphate in Iraq and Syria but for all who think ISIS is dead, think again; a smaller but still lethal band relocated to the Sinai from where their predecessor, Amalek, launched attacks on the Israelites (Exodus 17:8) 3500 years ago.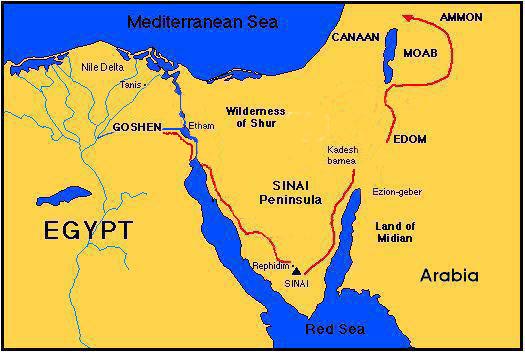 Psalm 83 in View:
Included in yesterday's UN vote against President Trump's Jerusalem resolution was Britain, once America's closest ally. Gatestone Institute (here) calls Britain's most important city 'Londonistan' due to the preponderance of 423 Mosques that have taken over where 500 Christian churches once stood.
"London is more Islamic than many Muslim countries put together", according to Maulana Syed Raza Rizvi, one of the Islamic preachers:
With America's strongest allies either against or abstaining, modern day Amalekites are more emboldened than ever:
The tents of Edom – Palestinians of the West Bank.
Amalek –  Palestinian Arabs of Sinai
Ishmaelites – Arabian Peninsula or modern-day Saudi Arabia
The Hagrites – Egypt
Gebal – Northern Lebanon
Philistia – Palestinians of Gaza (Hamas)
The inhabitants of Tyre – Southern Lebanon (Hezbollah)
Assyria – Syria and northern Iraq
They have said, "Come, and let us cut them off from being a nation, That the name of Israel may be remembered no more. With one mind they plot together; they form an alliance against you" Psalm 83:4