AP News: This year has seen a record number of cases of a mysterious paralyzing illness in children, U.S. health officials said Monday.
It's still not clear what's causing the kids to lose the ability to move their face, neck, back, arms or legs. The symptoms tend to occur about a week after the children had a fever and respiratory illness.
The current mystery can be traced to 2012, when three cases of limb weakness were seen in California. The first real wave of confirmed illnesses was seen in 2014, when 120 were reported. Another, larger wave occurred in 2016, when there were 149 confirmed cases. So far this year, there have been 158 confirmed cases. more …
Opinion: What was it about 2012 and California that rings a bell?
Maybe this:
New York Times June 15, 2012: "Hundreds of thousands of illegal immigrants who came to the United States as children will be allowed to remain in the country without fear of deportation and able to work, under an executive action the Obama administration announced on Friday.
(Obama) Administration officials said the president used existing legal authority to make the broad policy change, which could temporarily benefit more than 800,000 young people. He did not consult with Congress, where Republicans have generally opposed measures to benefit illegal immigrants". DACA was signed 1 month later.
Or this:
November 26, 2014 CNN: "Thousands of unaccompanied children are illegally crossing the border in a crisis of epic proportions"
Or this:
September 13, 2016, USA Today: "The number of Central American children fleeing to United States is booming once again, as security and economic troubles continue to grip El Salvador, Guatemala and Honduras"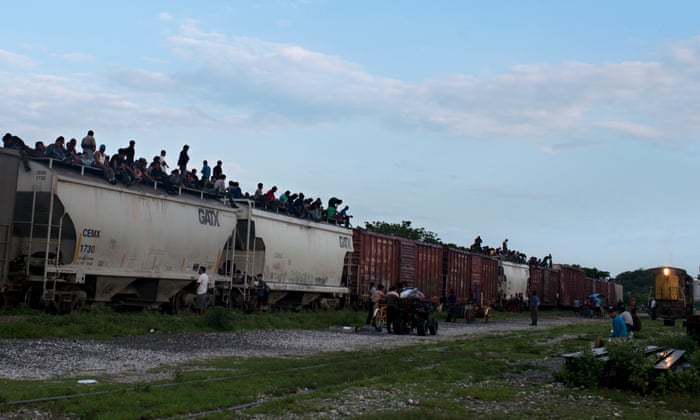 Perhaps this Research-gate post has the answer:
"Epidemiology of Childhood Guillain-Barre Syndrome as a Cause of Acute Flaccid Paralysis in Honduras: 1989–1999″
"The objective of this study was to investigate the incidence of acute flaccid paralysis in the pediatric population of Honduras over an 11-year period, determine what percentage of acute flaccid paralysis was Guillain-Barré syndrome, and identify the epidemiologic features of Guillain-Barré syndrome. There were 546 childhood cases of acute flaccid paralysis seen between January 1989 and December 1999 at the Hospital Escuela Materno-Infantil in Tegucigalpa, Honduras".
The progressive left and Federal Health Officials would rather call Acute Flaccid Paralysis disease a mystery, and continue to allow millions of sick children into the US to the peril of its own children.
What Obama has wrought will never be undone setting the stage for the future 4th judgment of the apocalypse. The Pale Horse of Revelation 6:7-8, brings out of control death from disease, famine and wild beasts.