Algemeiner: Outrage has erupted at Florida State University after the new Student Senate president was found to have made racist and antisemitic statements online, including comparing Israel to Nazi Germany.
Ahmad Daraldik — who is Palestinian-American — recently replaced a previous president of the Student Senate who was expelled for expressing conservative Catholic views.
A petition calling for his removal states that Daraldik "made antisemitic remarks in multiple social media posts."
"These antisemitic remarks are not welcomed on FSU's campus, in the United States, and most importantly, on this EARTH!" the petition declares. "There is no justification for his remarks, and [he] needs to be removed from his position of power." Read More …
Opinion. Despite anti-Semitic tropes found on his website such as "stupid Jew" and "f—  Israel", Ahmad Daraldik is now playing the victim:
Daraldik claimed he was being "defamed" because "I expressed my frustrations with a racist system that continues to commit human rights violations and was created through the genocide of my people."
What is not mentioned in the article is that Ahmad Daraldik is a member of the Students for Justice in Palestine (SJP):
FSU Students for Justice in Palestine June 7 at 3:46 PM · 
"We are so proud to announce that our very own, Ahmad Daraldik, has been voted the new FSU Senate President. ❤️ Ahmad is a servant of the people through and through and we are ready to protect him at all costs 😭 Mabrouk!!
SJP: We condemn the discriminatory campaign to remove from office recently elected FSU Student Senate President Ahmad Daraldik. We denounce this campaign as racially and politically motivated to smear and silence Palestinian students and critics of the state of Israel.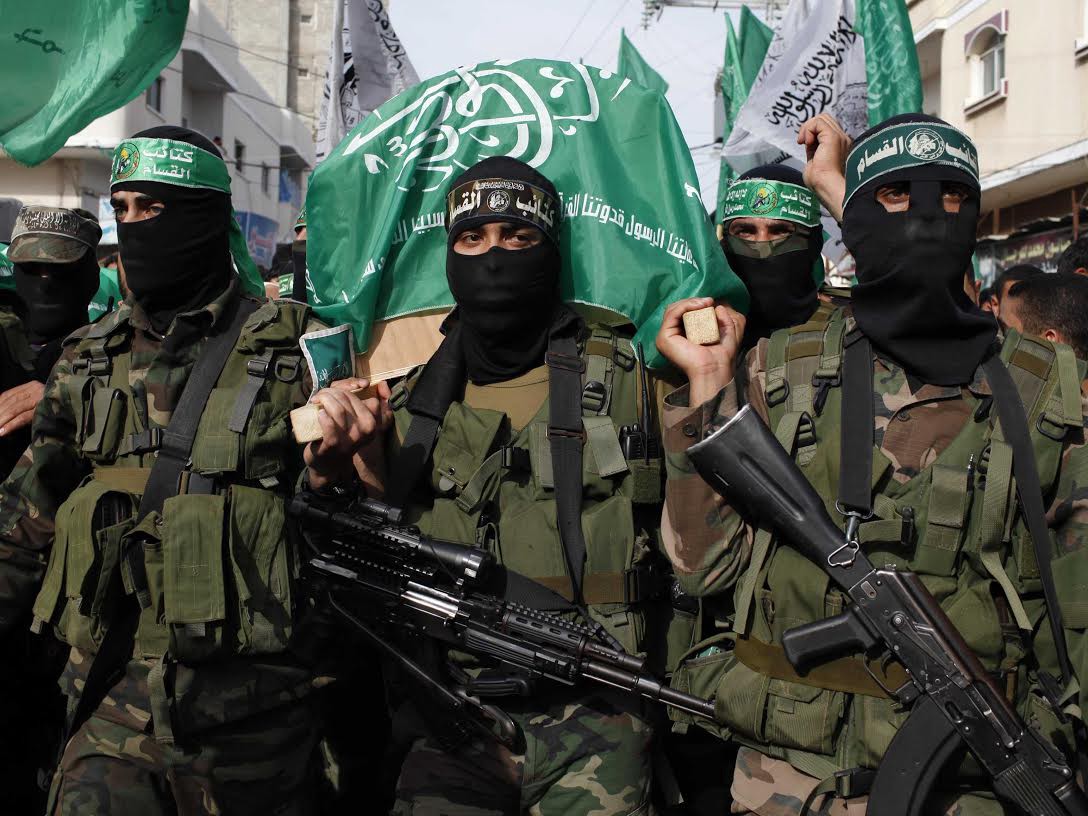 And who is the SJP patron? None other than Hamas, the military wing of the Muslim Brotherhood.
"There are two components of the Palestinian war to annihilate Israel: terrorism and propaganda," writes author Caroline Glick.
"The terrorist movement on American campuses has inspired an outpouring of neo-Nazi hate by falsely portraying the Jews as "colonial-settler" occupiers of a fictional state called "Palestine." Members of Students for Justice in Palestine even openly praise Hitler and wish for another Holocaust. Witness the following tweets from Nancy Salem who is an alumna of the University of Texas and was an SJP activist supporting the Hamas-inspired and funded Boycott Israel movement there."
"@DictatorHitler: How many Jews died in the Holocaust? Not enough' @PrincessLulllu @thearabgirl HAHAHHAHAHAHAHAHAHAHAHAAHAHAHHAHAHAHA"
"@DictatorHitler: Gassed a Jew, I'm sweating #Heil' OMG."
"Have a safe trip Lulu. I love you baby girl! See you in 3 weeks! Kiss the Palestine ground for me and kill some jews! <3 #IMissYouAlready."