('Barbara' Satin, faith work director for the National LGBTQ Task Force)
LifeSite News: An "inaugural interfaith prayer service" was hosted Thursday in Washington, D.C.'s National Cathedral to "honor" the first full day of Joe Biden's presidency. Both Biden and Kamala Harris "attended" the event virtually, with their respective families, from the White House.
After a lengthy opening sequence comprising organ music and panning shots of the cathedral, Episcopal "bishop" Mariann Edgar Budde removed her mask to welcome Biden and Harris to the service, as well as their families and "all who seek the common good of the United States of America." Cathedral administrators said a brief prayer, followed by a highly stylized rendition of "The Star-Spangled Banner" sung by Patti LaBelle.
Appearances were made by leaders of numerous faiths, mostly Christian, all through internet video calls from their own places of worship. Greek Orthodox archbishop Elpidophoros prayed that the president might rule with "a keen sense of justice, so that all Americans can have confidence that their rights as citizens will always be defended and protected." He added that the new administration should "safeguard and preserve our republic, our Congress."
Appearances were made by leaders of numerous faiths, mostly Christian, all through internet video calls from their own places of worship. Greek Orthodox archbishop Elpidophoros prayed that the president might rule with "a keen sense of justice, so that all Americans can have confidence that their rights as citizens will always be defended and protected." He added that the new administration should "safeguard and preserve our republic, our Congress."
Appearing in front of a large rainbow flag, Rabbi Sharon Kleinbaum shared a reading from Deuteronomy, including a passage that makes reference to the Israelites welcoming strangers. A second female rabbi, Sharon Brous, said that "in the midst of pandemic, in the shadow of violent insurrection we lift up the ancient Jewish promise that after the long night of suffering, a redemptive dawn will come" before adding that "we stand now at the inflection point between that tearful night and the joyous new day."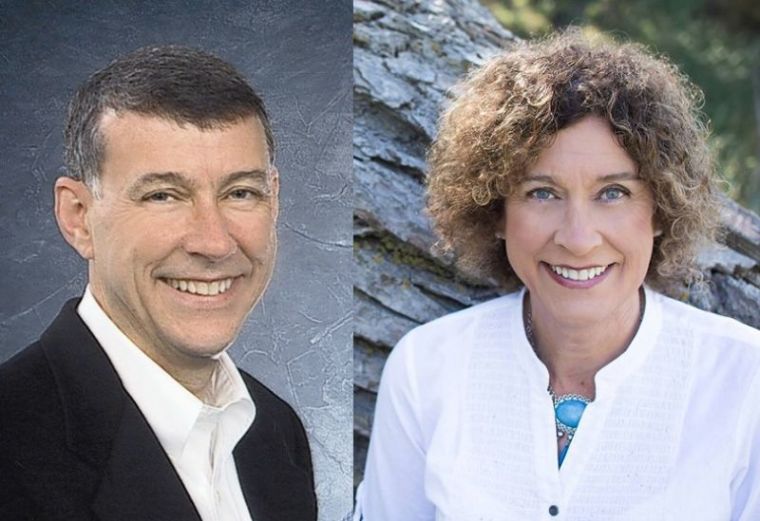 (Conservative pastor, Paul Williams (L) formerly of the Orchard Group, transitioned into a transgender woman named Paula)
The prayer service also featured a man calling himself a woman: the faith work director for the National LGBTQ Task Force, "Barbara" Satin. Satin delivered a short prayer for the military. It is unclear what faith Satin represented. Additionally, there was an appearance from "trans" rights activist and pastor of Left Hand Church Dr. Paula Stone Williams, another man who purports to be a woman. Read More