Police in London are investigating a disturbing incident involving crosses that were painted on Jewish homes in a substance that appeared to have been blood.
A number of houses on a street in Stamford Hill — a district of North London with a large Orthodox Jewish population — were marked with a single cross daubed alongside the mezuzot on the doorframes.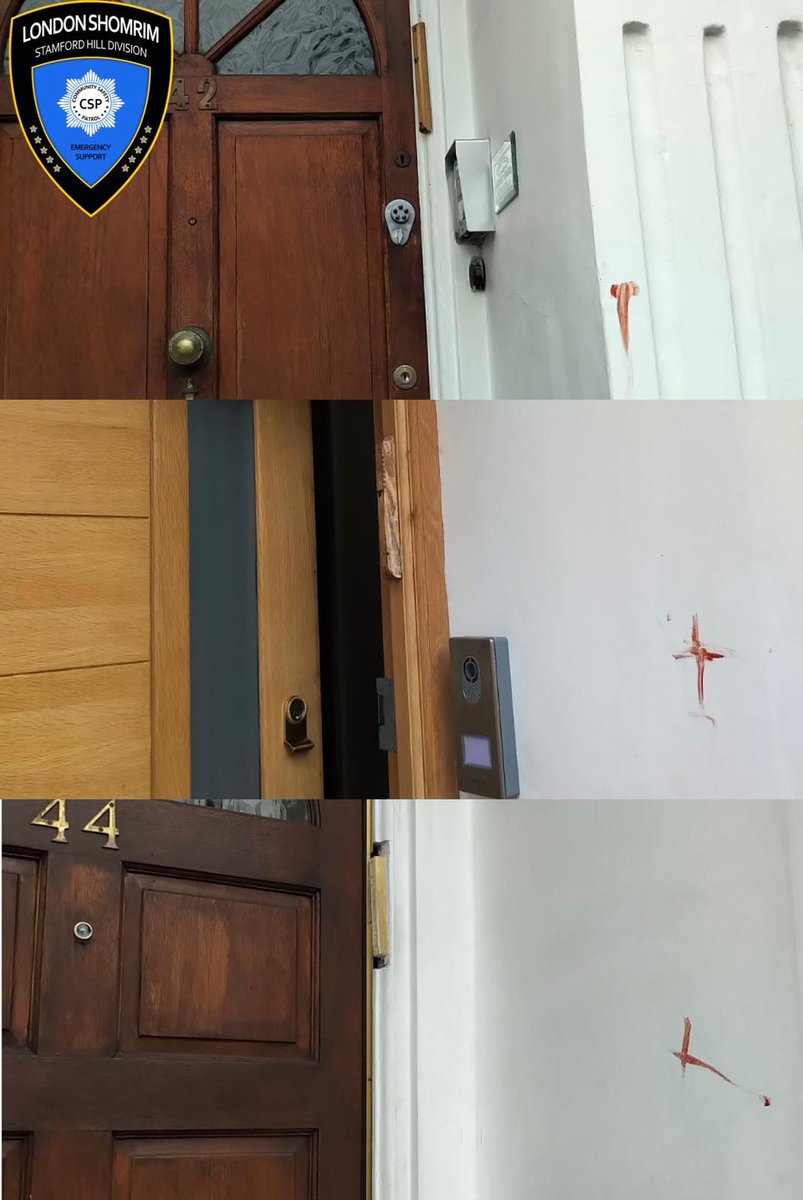 Pictures of the vandalism were circulated online by the Shomrim, a Jewish community defense group.
The group called the vandalism a "hate crime" and "antisemitism" and claimed the perpetrator "appears to have used blood." Read More