BIN: Thousands of people wearing bizarre costumes dance around a huge burning effigy that represents Celtic human sacrifice. Scattered around the pentagon-shaped camp are various makeshift temples to pagan gods. Moving through the crowds is a huge seven headed serpent. No, this is not science fiction or even a pagan festival held in some far-off land. This is the annual ten-day Burning Man Festival that will be held in the Nevada desert in three weeks.
Every year, the Burning Man Festival takes place in the late summer in Black Rock City – a temporary city erected in the Black Rock Desert of northwest Nevada. First held 32 years ago in 1986 as an intimate artists' gathering on Baker Beach in San Francisco, the festival now attracts more than 70,000 attendees every year.
Though the organizers claim the festival is not religious in nature, there are several elements that appear regularly at the festival that are firmly rooted in idolatry. A 70-foot long seven-headed red metal dragon on wheels named for the ancient Egyptian god Abraxas, is clearly intended to reference Satan as described in the Christian Book of Revelations. Festivals have also featured a papier-mache sculpture of "Lord Shiva Natarja," a Hindu god described as "the cosmic ecstatic dancer." more …
Opinion: "But the rest of mankind, who were not killed by these plagues, did not repent of the works of their hands, that they should not worship demons, and idols of gold, silver, brass, stone, and wood, which can neither see nor hear nor walk. And they did not repent of their murders or their sorceries or their sexual immorality or their thefts" Revelation 9:20-21.
The Greek word "pharmakia" literally means "drugs", and appears five times in the New Testament: in Gal 5:20; Rev 9:21, 18:23, 21:8, and 22:15.
"Pharmakia" is translated into our English Bible as either "witchcraft" or "sorceries". We also get our English word "pharmacy" from the Greek word "pharmakia".
Burning man is the time for the rich and famous to embrace their god. That the event is attended by the 1% as evidenced by Eric Schmidt, Chairman of Alphabet the parent company of Google, in 2016: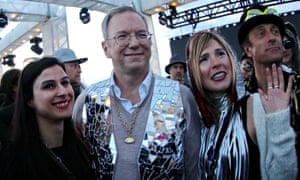 "It's the Burning Man 1%," said Charles, a documentary filmmaker with spikes pierced through his ears and a brainwave meditation startup. "It's curated."
The 2017 event had a 41 year old man so overcome with emotion and some very strong pharmakia, he actually ran into the fire and perished:
https://youtu.be/gtPNysLt7ps
Some of the biggest names in technology have been making the pilgrimage to the desert for years, happily blending in unnoticed. These include Larry Page and Sergey Brin, the Google founders, and Jeff Bezos, chief executive of Amazon.
I once heard a pastor say "Everyone will worship something or someone."
Burning Man 2018 begins August 26.
Hits: 43