As expected China's response has been swift, with the PLA military kicking off 'live fire' drills in multiple areas in waters surrounding Taiwan. Beijing announced these exercises will continue from the evening of Aug.2 (literally having started within the hour of Pelosi landing in Taipei) through the next days.
China has further vowed what a statement called "targeted military actions" in response to the official visit. Additionally this is to include missile tests off of Taiwan's east coast…
China's Defense Ministry said Tuesday night it will conduct a series of targeted military operations to "safeguard national sovereignty" in response to Pelosi's visit. It vowed to "resolutely thwart external interference" and 'Taiwan independence' separatist attempts'."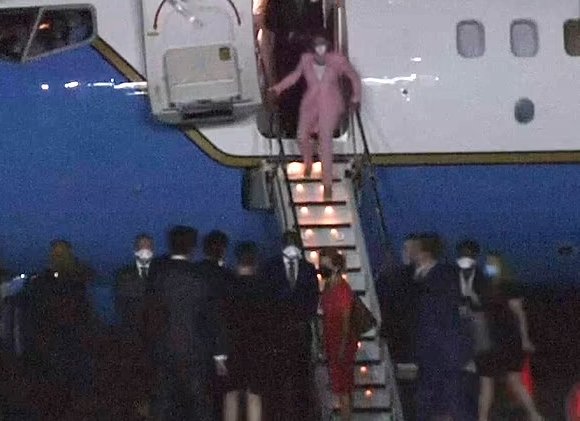 From 12pm (Beijing Time) August 4 to 12pm August 7, 2022, the Chinese People's Liberation Army will conduct important #militaryexercises and training activities including live-fire #drills in the following maritime areas and their air space.
It's confirmed that Pelosi will stay the night, and is expected to next meet with Taiwan's president Tsai Ing-wen on Wednesday, and then depart the island.
Some Western commentators are taking note of just how close to Taiwan's coast the PLA exercises are taking place – even within Taiwan-claimed waters. "Beyond Taiwan's territorial waters, China's published maps show that they plan to conduct military operations within Taiwan's Internal Waters (purple -approx line) in two areas.
This is as close as you can get without landing on the beaches…" wrote one observer.
Read More @ Zero Hedge HERE