Gateway Pundit: Today's gun control and confiscation rally was nothing new. Nazis and leftists have been using children for decades in their attempts to take guns away from law abiding citizens.
Here's a history lesson for young adults in America – Hitler's regime took away guns from people in Germany and then herded those they did not like into boxcars and shipped them to concentration camps where they were enslaved, beaten, raped and murdered. The victims didn't fire a shot in self-defense because their guns were taken away.
"These boys and girls enter our organizations [at] ten years of age, and often for the first time get a little fresh air; after four years of the Young Folk they go on to the Hitler Youth, where we have them for another four years . . . And even if they are still not complete National Socialists, they go to Labor Service and are smoothed out there for another six, seven months . . . And whatever class consciousness or social status might still be left . . . the Wehrmacht [German armed forces] will take care of that." Adolf Hitler (1938) more …
Opinion Hitler took the guns, Stalin took the guns, Mao took the guns, Fidel Castro took the guns, Hugo Chavez took the guns. In Nicolas "A gun for every militiaman!" Maduro's Venezuela, only supporters of the dictator are allowed guns.
A recent CNN poll shows that Republican voters are starting to pull away from the GOP's traditional stance on guns: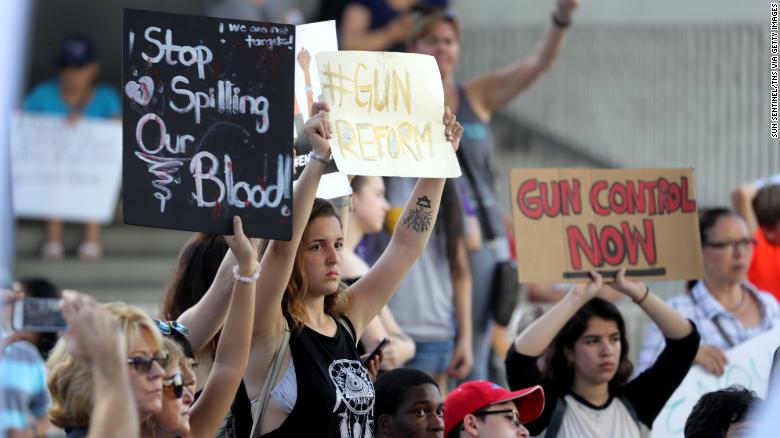 Antichrist won't have to take the guns because by the time he makes himself known guns will be illegal.
"Then the king shall do according to his own will: he shall exalt and magnify himself above every god, shall speak blasphemies against the God of gods, and shall prosper till the wrath has been accomplished; for what has been determined shall be done. 
The road to a dictator …
Hits: 57