It's a tradition as old as time: homecoming queen.
But this year, Rock Bridge High School made a change in their traditions. Senior Zachary Willmore won the title of homecoming queen at this year's homecoming game.
"And the Lord repented of the evil which he thought to do unto his people" Exodus 32:14
He's the first boy to win the title.
HISTORY IS MADE: First MALE wins homecoming QUEEN at Rock Bridge High School, Missouri pic.twitter.com/W9o5F7ihwN

— Libs of Tik Tok (@libsoftiktok) October 28, 2021
"It was literally like a dream" Wilmore said. "It was just really special to me."
Willmore said he put up a social media poll that determined whether he would become king or queen.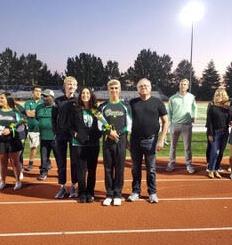 "They thought queen could look prettier on the sash," Willmore explained. "So I chose queen." Read More