Israel 365: An Israeli minister stated in an interview that he stands firm in his commitment to name the soon-to-be-built train station adjacent to the Temple mount "Donald J. Trump Station." Some rabbis note that the station will serve the Third Temple and, as such, the connection to the president is implicit.
KATZ: TRUMP IS A HUGE FRIEND OF ISRAEL
Finance Minister Yisrael Katz (Likud), who served as Minister of Transportation about two years ago, said on the "Good Morning Israel" program on Glagalei Tzahal (IDF radio) that he does not intend to change his mind about the name he chose for the new train station at the Western Wall.
"I did not change my mind, the new train station at the Western Wall will be named after Donald Trump," Katz said. "He is a huge friend of Israel who was the first to recognize Jerusalem.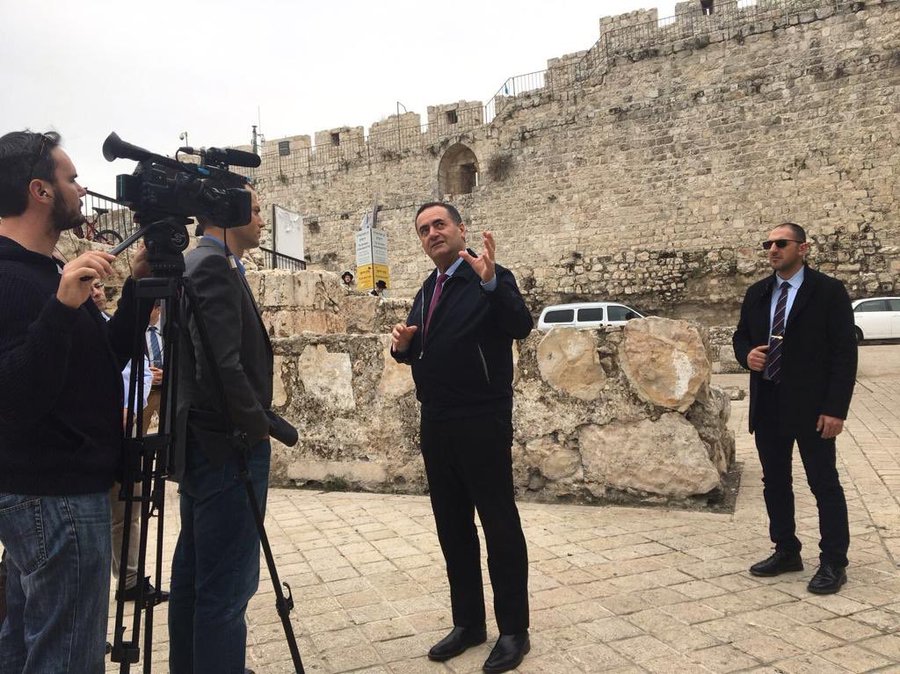 The honor is doubly fitting since Trump became the first sitting US president to visit the Western Wall during his visit to Israel in 2017.