Assessment: Between 50-70 gunmen from the Lions' Den militia took part in the rally in the Old City of Nablus over the weekend …
The Lions' Den armed group held a large rally in the Old City of Nablus on Friday, signaling the return of the militia after several of its leaders and members were killed and arrested by the Israeli security forces in October.
"Come, and let us cut them off from being a nation,
That the name of Israel may be remembered no more." Psalm 83:4
The rally, attended by dozens of masked gunmen, was the first of its kind in many weeks. Residents of the Old City of Nablus said 50-70 gunmen took part in the rally.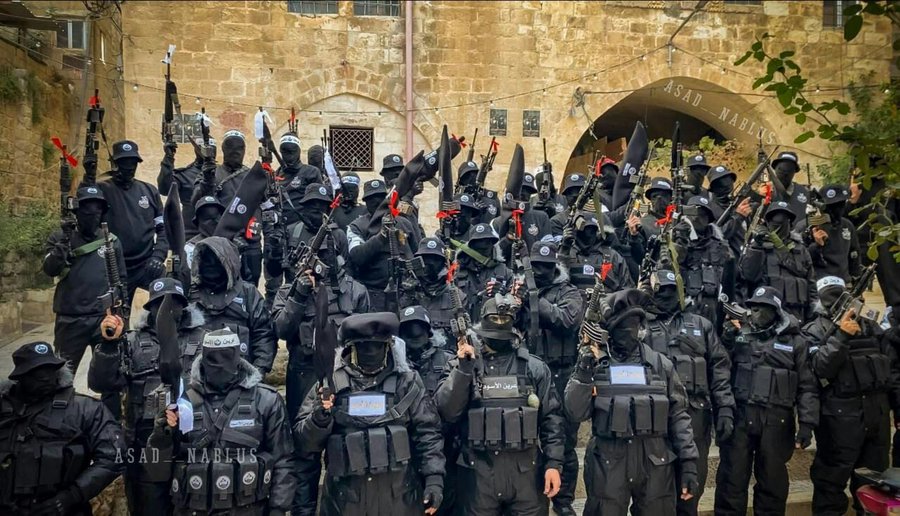 The group called on its men to remain ready for fighting Israel. "The enemy understands only the language of blood and bullets," it said in a statement.
The reappearance of the Lions' Den came despite attempts by the IDF and the Palestinian Authority to eliminate the group.
Palestinian gunmen from the Balata Brigade of the Fatah movement's Lions' Den groups carry their weapons during a festival in the Askar refugee camp in the West Bank, December 9, 2022. (credit: NASSER ISHTAYEH/FLASH90) 
Israeli security forces have killed and arrested several leaders of the group over the past few months.
Read More @ JPost HERE