Assessment: The message of 'incitement to violence' is directed at both Arab terrorists and Israel implying moral equivalence, and a green light to Arabs for more …
US Secretary of State Antony Blinken held a press conference in Jerusalem Tuesday in which he summed up his visit to the Middle East, which included meetings with Egyptian, Israeli, and Palestinian Authority leaders.
Blinken again condemned the Neve Yaakov synagogue massacre in which seven Jews were murdered on Friday night, as well as the shooting of a Jewish father and son by the City of David on Saturday.
According to the Secretary of State, he heard "constructive ideas" to reduce tensions in the region in light of recent deadly incidents, and he would leave some members of his team in the Middle East to continue discussions on those matters.
"And because lawlessness will abound, the love of many will grow cold." Matthew 24:12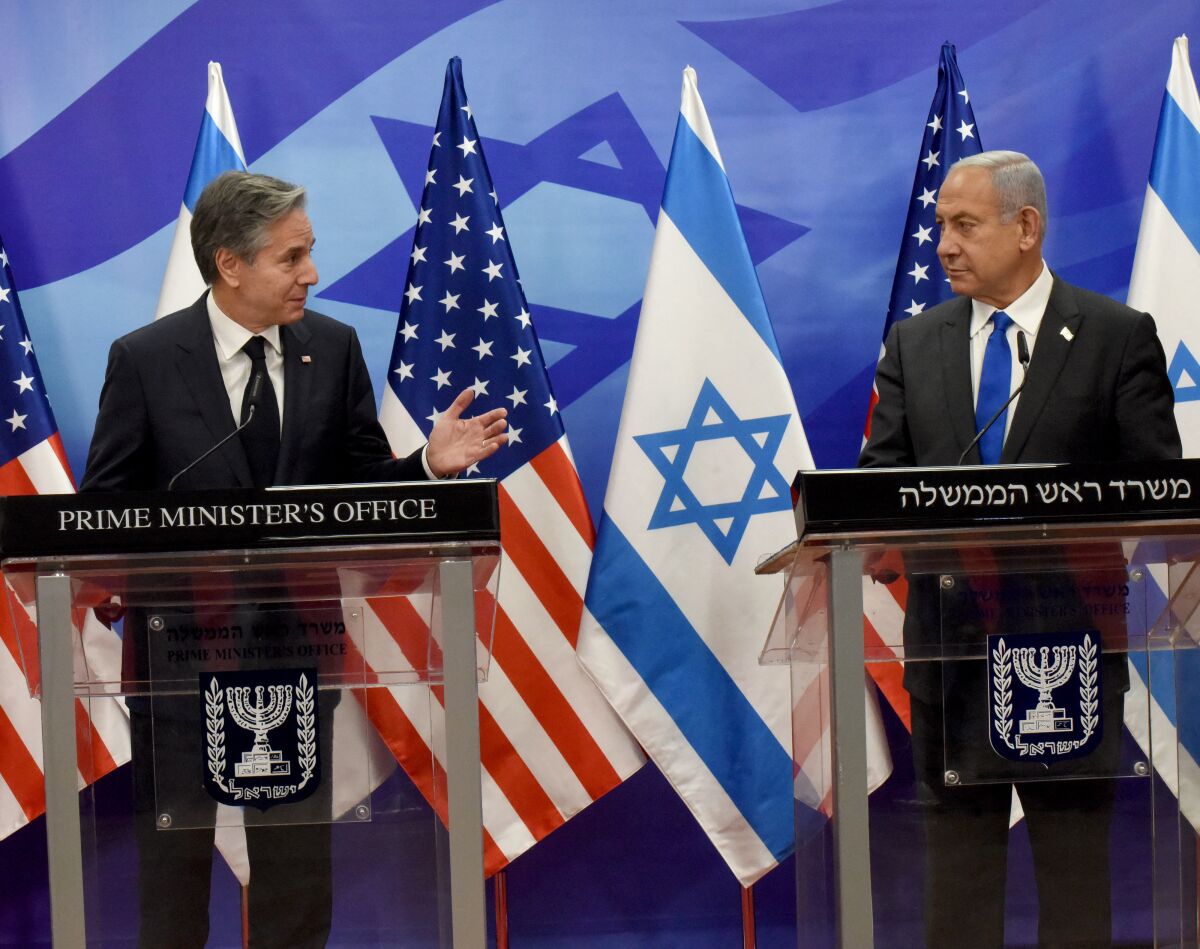 He further stated that the Biden Administration would oppose any actions which he said make the Two State Solution harder to achieve, including settlement construction, legalization of Israeli outposts, demolition of illegal Arab buildings, and anything which changes the status quo on the Temple Mount, He also included incitement to violence as something the administration opposes.