Assessment: I case you thought Disney might be concerned about the box-office bomb "Lightyear" supposedly due to a gay kissing scene, think again. Disney CEO Bob Chapel's contract was recently extended 3 years at a rumored $32,000,000 + salary per year …
Disney-owned Marvel Comics is set to debut its first openly gay Spider-Man, with effeminate characteristics, dressed in lace, in an upcoming book due out in September.
The comic book company first informed fans of its plans with a June 16 solicitation, that described the new character as, "WEB-WEAVER: A not-so-mild mannered fashion designer at Van Dyne gets spider-powers and shows us a very different kind of Spider-Slayer," according to Comic Book Resources.
" Do you not know that the unrighteous will not inherit the kingdom of God? Do not be deceived. Neither fornicators, nor idolaters, nor adulterers, nor homosexuals, nor sodomites, nor thieves, nor covetous, nor drunkards, nor revilers, nor extortioners will inherit the kingdom of God." 1 Cor. 6:9-10
But that is not the only notice revealed by company employees. Writer Steve Foxe also noted that he has the "huge gay honor" to introduce the first gay Spider–Man.
"SURPRISE: I had the huge gay honor of helping to co-create WEB-WEAVER, who'll make his debut in EDGE OF THE SPIDER-VERSE #5 this September!" Foxe wrote.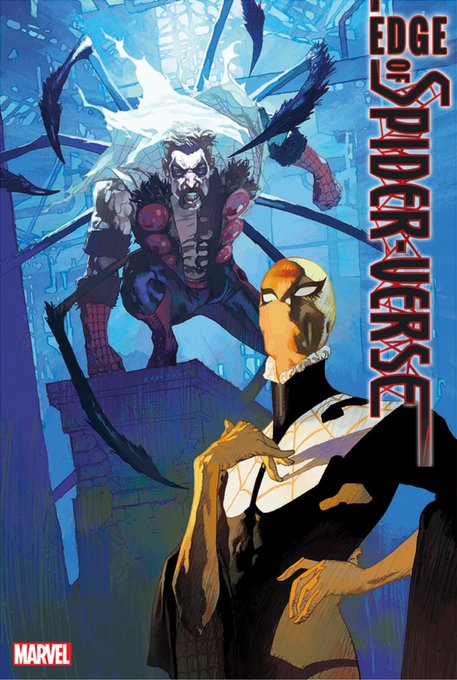 Foxe added in another tweet that he didn't make his new gay character representative of "ALL gay men." And according to the frilly, lacy costume and the stereotypical pose in the character reveal, it appears that Web-Weaver will represent an effeminate version of homosexuality.
Read More @ Breitbart
HERE