WND: Last week's big question – whether it's OK to call people "animals" when they decapitate others for fun, rip out their hearts and rape and slaughter children – has been answered.
Despite the attacks by Democrats and journalists on President Donald Trump for using the word to describe the uniquely brutal MS-13 gang, including House minority leader Nancy Pelosi's impassioned defense of MS-13 as "God's children" and progressive writer Rob Rousseau's Twitter claim that "I would rather my daughter dated a member of MS-13 than a member of the Republican Party," it turns out Trump was right. more …
Opinion: The Democrat immigration policy lives on:
The MS-13 Motto: Kill, Rape, Control.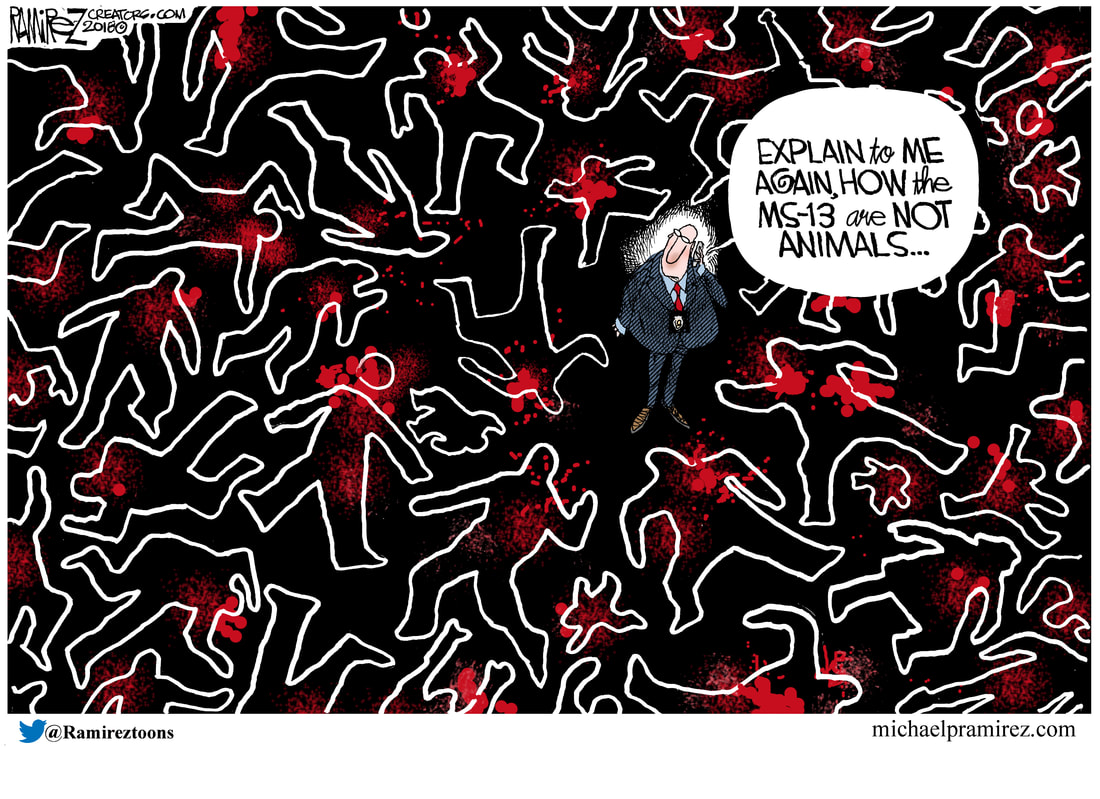 Hits: 4