Satellite images published on Friday by Israeli company ImageSat International (ISI) show the damage that was caused to Damascus International Airport following an overnight air strike which Syria attributed to Israel.
The images show significant damage to the runways. ISI said the strikes "completely disabled" operations at both the airport's runways, with each runway appearing to have been struck three times.
Following the air strike, Syria's Transportation Ministry announced it had suspended incoming and outgoing flights at the airport for 48 hours, citing technical disruptions.
"The burden against Damascus. "Behold, Damascus will cease from being a city, And it will be a ruinous heap." Isaiah 17:1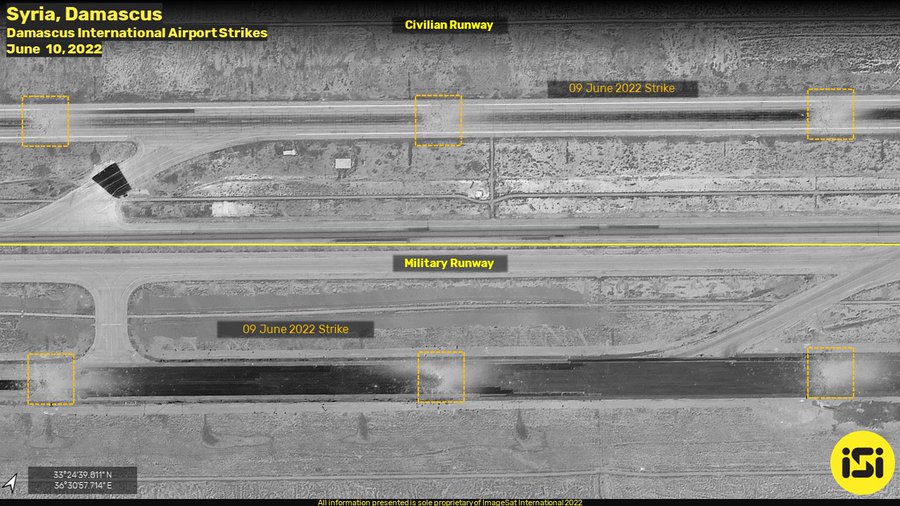 A Syrian military source said that approximately at 4:00 a.m., "the Israeli enemy carried out air strikes using rockets from the direction of the occupied Syrian Golan Heights."
"The rockets were aimed at several targets south of the city of Damascus, and there were some material losses," the source added.
This is the second air strike in Syria attributed to Israel in the past week, after Syria claimed on Monday evening that Israel attacked the Damascus area.
Read More @ Arutz Sheva HERE