The Guardian: A hat shop in Nashville, Tennessee that reportedly sold "Not Vaccinated" badges resembling the yellow Star of David which Jewish people were forced to wear by the Nazis has removed a post promoting the item, following extensive criticism online.
The now-deleted post on an Instagram account for hatWRKS showed a smiling woman touching the front of her shirt, to which a patch was affixed, with the caption: "Patches are here!!"
The post said the patches cost $5 each and had a "strong adhesive back". HatWRKS said it would be "offering trucker caps soon".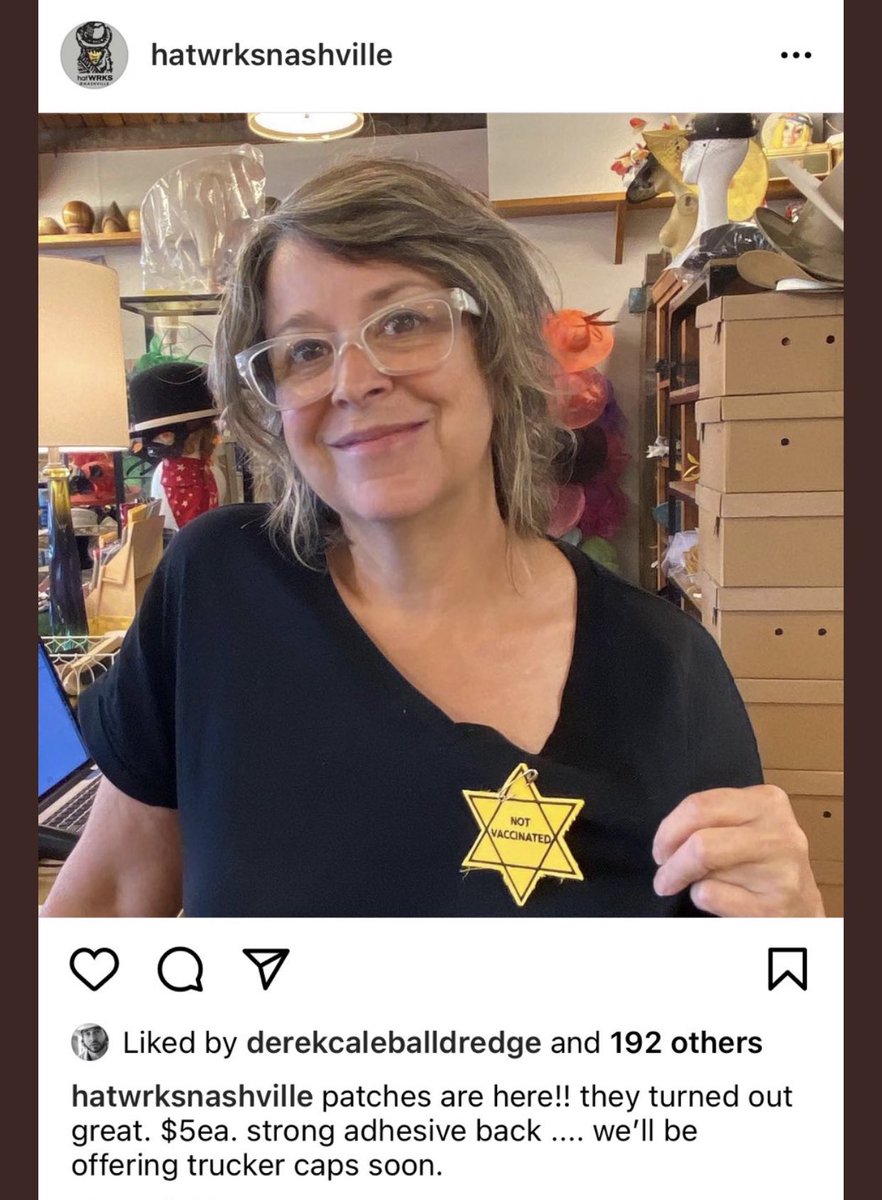 Hits: 15