Assessment: Behold Amalek and a Biblically ignorant fool …
President Biden met with King Abdullah II of Jordan on Friday in Washington to discuss the outbreak of Palestinian violence on the Temple Mount. In the official statement following the meeting, the White House affirmed its commitment to Jordanian custodianship of the site:
"The President affirmed his strong support for a two-state solution to the Israeli-Palestinian conflict and cited the need to preserve the historic status quo at the Haram al-Sharif/Temple Mount," the statement read.
When all the nations of the earth gather against her. In that day, I will make Yerushalayim a stone for all the peoples to lift; all who lift it shall injure themselves. Zechariah 12:3 (The Israel BibleTM)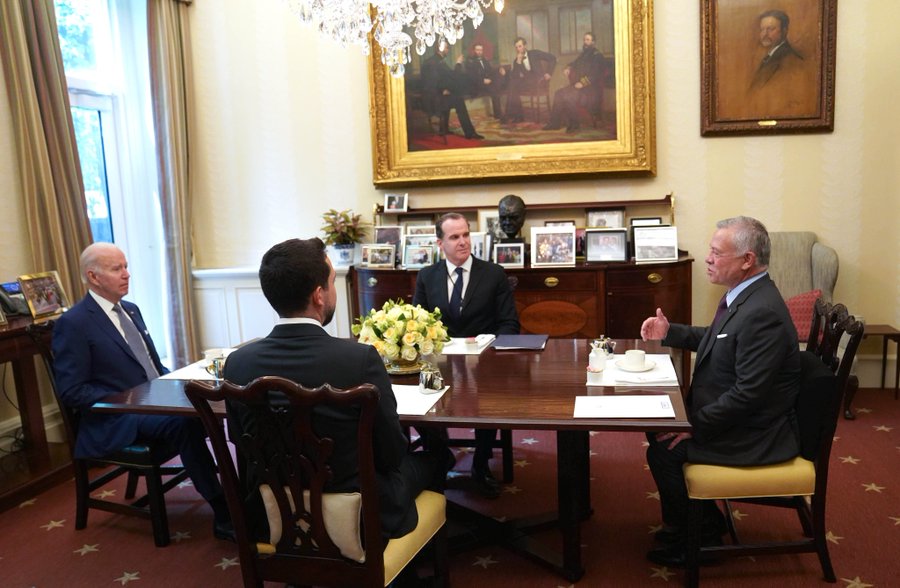 It should be noted that while the statement referred to the site in Arabic, it did not use the Hebrew term "Har Habayit." The meeting with the king was the second time for Biden since he took office, more than he has met with any other leader in the region.
The most violent Palestinian riots took place during the last eleven days of Ramadan when Jews were prohibited from visiting the site and after the Israeli police had vacated the compound.
The riots coincided with a wave of Palestinian terrorism that saw 19 Israelis murdered.
It continued: "The President also recognized the Hashemite Kingdom of Jordan's crucial role as the custodian of Muslim holy places in Jerusalem."
Read More @ Israel 365 News HERE