Conservative Review: The anti-Israel wing of the Democrat party is already making a stir on day one of its congressional tenure.
The office of incoming Rep. Rashida Tlaib, D-Mich., who claims Palestinian heritage, has placed a so-called correction on the map in her office, replacing the sovereign state of Israel with a post-it note that says "Palestine" on it.
So Tlaib has literally wiped Israel off the map on her first day in office. Islamic supremacist and anti-Semitic activist Linda Sarsour was on hand this morning for Tlaib's swearing-in ceremony. Sarsour arrived in Washington days after keynoting an end-of-the-year Islamist conference in Chicago. more …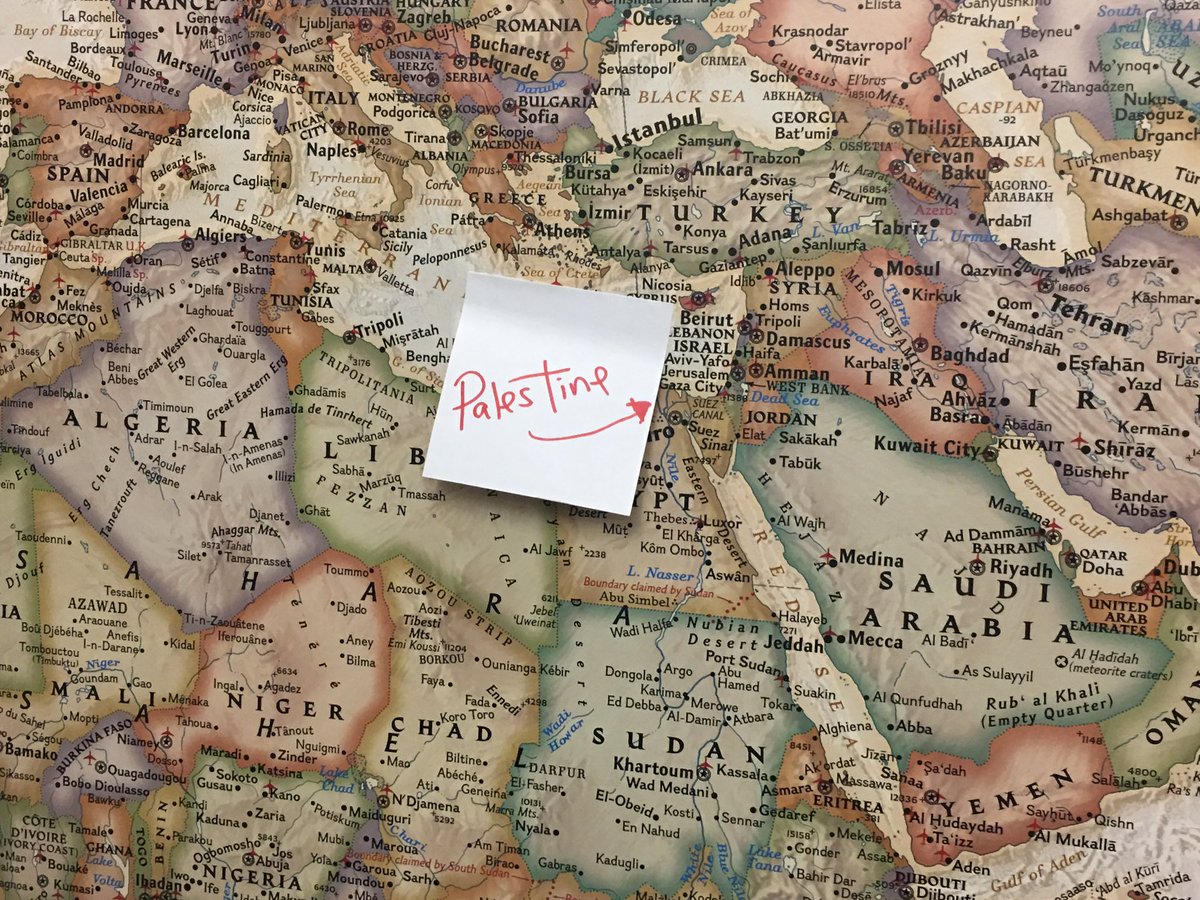 Opinion: The United States Congress is about to change.
Congresswoman Rashida Talab:
"My parents were both born in Palestine (Falastine). My sister still lives there. So when my sister @IlhanMN is being attacked for supporting the #BDS movement (protected freedom of speech!) we can't stay silent. Nothing is more American than the fight for justice at home & abroad".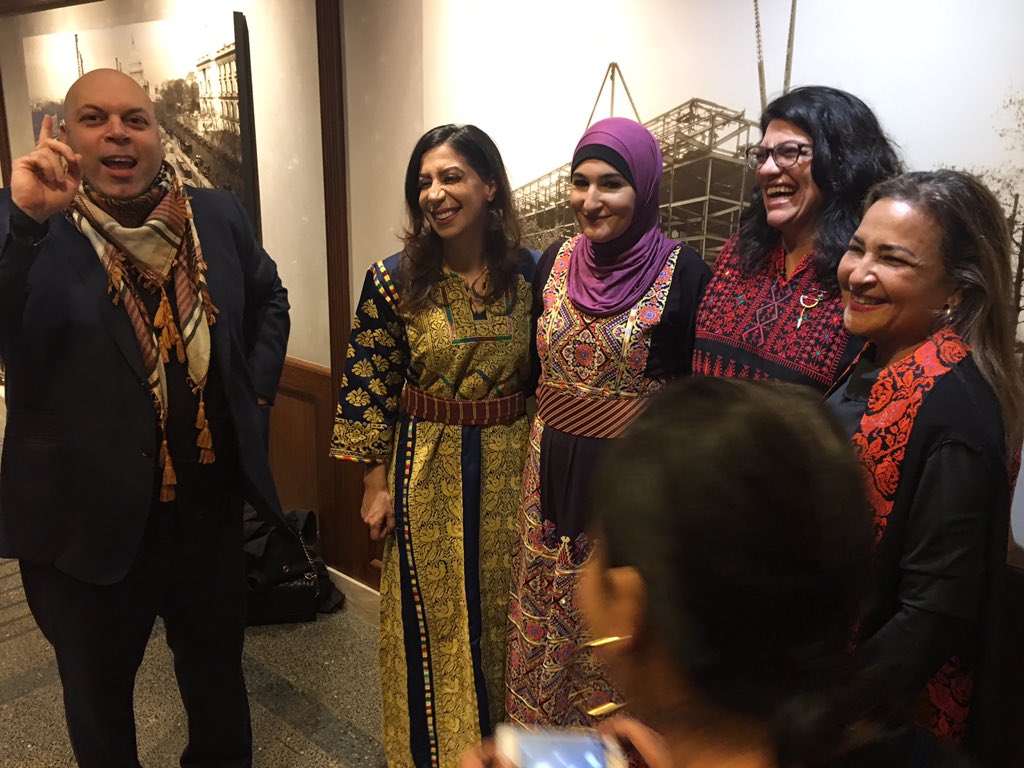 Islamic supremacist and anti-Semitic activist Linda Sarsour was on hand for Tlaib's swearing-in ceremony.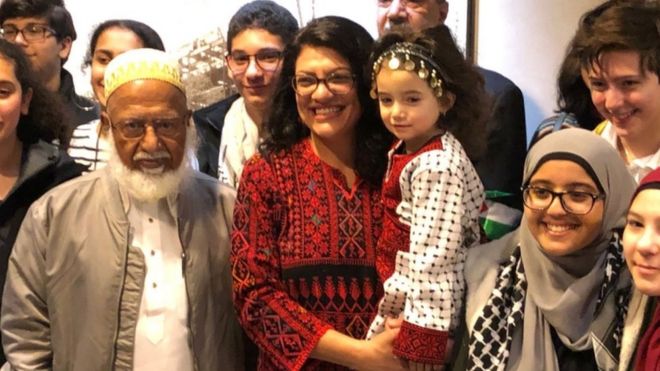 Tlaib has been sworn into office while wearing a traditional garment stitched by her Palestinian-born mother.
Wiping Israel off the map stunned Americans back on October 26, 2005 – During a speech at the World Without Zionism conference in Tehran, Mahmoud Ahmadinejad stated that "Israel must be wiped off the map."
Who would have guessed that a member of the United States Congress would do the same just 14 years later?
While Americans have gotten used to the rhetoric, we should have known it was coming home: British text books began showing maps in the same way in 2012:
Can a nation be held accountable for its leaders' anti-Semitism? Read Genesis 12:3 again.
Hits: 13