Arutz Sheva spoke to EU Coordinator for Combating anti-Semitism Katharina von Schnurbein at the gathering of the Conference of European Rabbis in Antwerp.
"It's important to understand that following a unanimous declaration of 28 EU member-states on anti-Semitism, we're now implementing this declaration. Which means we hope to achieve real change for the Jewish community on the ground."
"They need to feel safer, they need to be able to live the lives they want to live, to make the life choices they want to make, just as anybody else, and we are working towards this now together with the EU member states." more …
Opinion: We here at BPT News would like to offer help in any way possible. Perhaps the EU could start by undoing just a few teensy weensy items:
December 11, 2017  EU tells Netanyahu it rejects Trump's Jerusalem embassy move
November 28, 2018: "Ireland Advances Bill Criminalizing Sale of Goods Made in Israel Settlements"
December 27, 2018  "Belgian Soccer Fans Sing Chant About Burning Jews"
December 28, 2018 – "The European Union's position on Israeli settlement construction is illegal under international law and calls into question Israel's commitment to rights in the occupied Palestinian territories"
April 1, 2019 –  The European Union (EU) rejects U.S. President Donald Trump's decision to recognize Israel's sovereignty over the Golan Heights"
Apr 17, 2019 – The European Union has rejected the idea of Israeli sovereignty in the West Bank or any of the territories occupied by Israel"
May 8, 2019 EU playing a key role in funding PA's terrorist prisoners"
Most of all the EU should stop calling Israeli land OCCUPIED. And perhaps Pope Francis could downplay his love and affection for Israel's sworn enemies:
January 12, 2017 The first Palestinian embassy on European soil is open at the Vatican on the eve of the 70 nation Paris peace talks.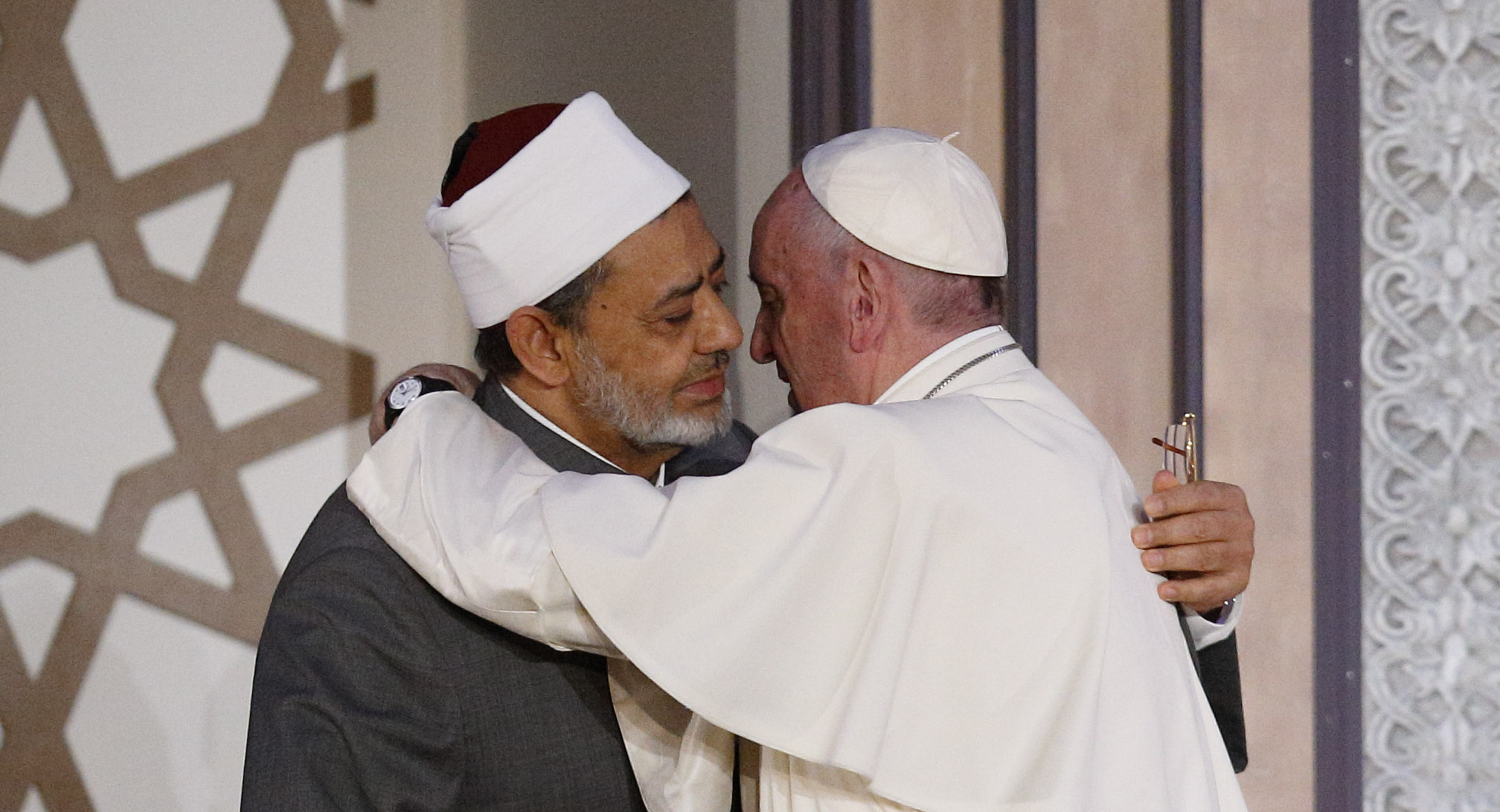 February 4, 2019: The pope and the grand imam of al-Azhar have signed a historic declaration of fraternity …
March 31, 2019 Pope Francis joined Morocco's King Mohammed VI in saying Jerusalem should be a "symbol of peaceful coexistence" for Christians, Jews and Muslims on the first day of a visit to the North African country.
Yeah maybe the EU could get together and cut that stuff out.
Hits: 2