Assessment: "Twitter has censored @RepJimBanks for calling HHS' Rachel Levine a man. He will be locked out of his account until he deletes the tweet, 'The title of first female four-star officer gets taken by a man" …
Twitter locked the account of Rep. Jim Banks (R-IN) after he called Department of Health and Human Services Assistant Secretary Rachel Levine, who identifies as transgender, a "man."
Banks' Twitter account was locked sometime after he referred to Levine as a "man" in an October 18 tweet.
"And for this cause God shall send them strong delusion, that they should believe a lie:  That they all might be damned who believed not the truth, but had pleasure in unrighteousness" 2 Thess 2:11-12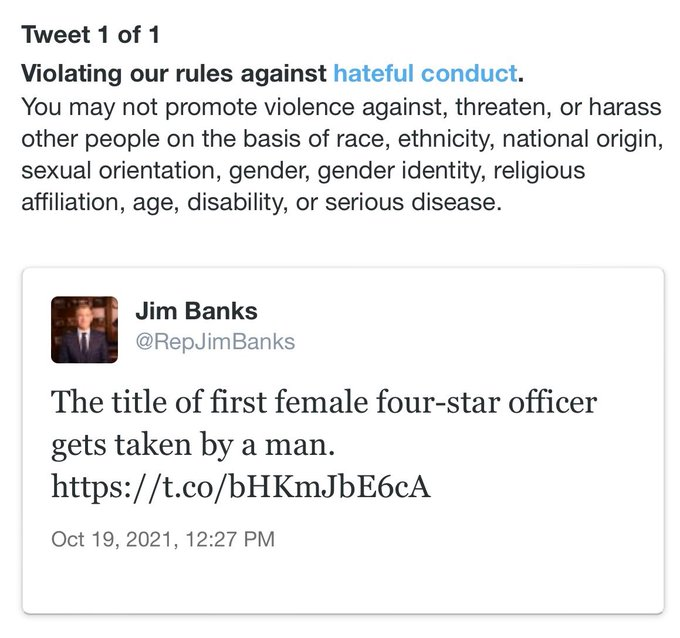 The tweet in question appeared to have been removed from Banks' account by Sunday afternoon. Another tweet bashing Levine, who was named the "first-ever female four-star admiral' of the U.S. Public Health Services (USPHS) Commissioned Corps on Tuesday, and the Biden administration is still active.
Read More @ Daily Wire HERE