Assessment: AB 2223 'is beyond the pale for any civilized society to even consider, and must be aggressively opposed by all people of conscience who value human life' …
A gruesome new pro-abortion bill proposed in California could legalize infanticide for weeks, months, or even years after a child is born, an attorney with the Thomas More Society told LifeSiteNews.
AB 2223 was introduced in February as a placeholder for future legislative language amid a raft of pro-abortion proposals advanced by lawmakers, following radically pro-abortion Democrat Gov. Gavin Newsom's promise to make California a "sanctuary" for abortion, Right to Life League reported. 
"Whoever sheds man's blood, By man his blood shall be shed; For in the image of God He made man." Genesis 9:6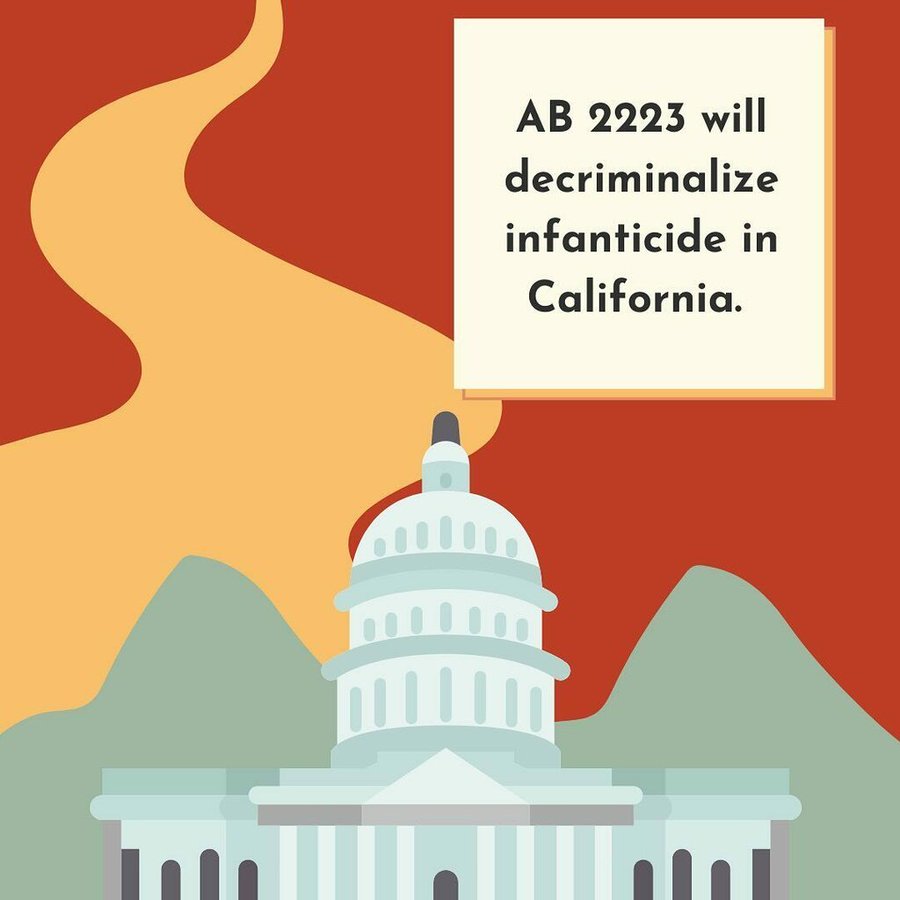 Under the new language, a "person shall not be subject to civil or criminal liability or penalty, or otherwise deprived of their rights, based on their actions or omissions with respect to their pregnancy or actual, potential, or alleged pregnancy outcome, including miscarriage, stillbirth, or abortion, or perinatal death."
Thomas More Society Special Counsel Charles LiMandri, a partner at LiMandri and Jonna LLP who earned his law degree at Georgetown University in Washington, D.C., told LifeSiteNews in an email Saturday that the altered language would allow for "the brutal murder" of babies weeks, months, or even years "after they are born."
Read More @ LifeSite News HERE