Amid long-unaddressed troubles with crime, drugs, and homelessness, San Francisco city leaders are doubling down on their true passions with a guaranteed-income program for low-income transgender residents.
KTUV reports that Democrat Mayor London Breed announced that the Guaranteed Income for Trans People (GIFT) Program, one of several such programs doling out money to various identity groups, will give 55 gender-confused individuals who apply before December 15 up to $1,200 per month for 18 months, as well as "gender-affirming" medical treatment and therapy, case management, specialty care services, and financial coaching.
"He created them male and female, and He blessed them and named them "mankind" on the day when they were created." Genesis 5:2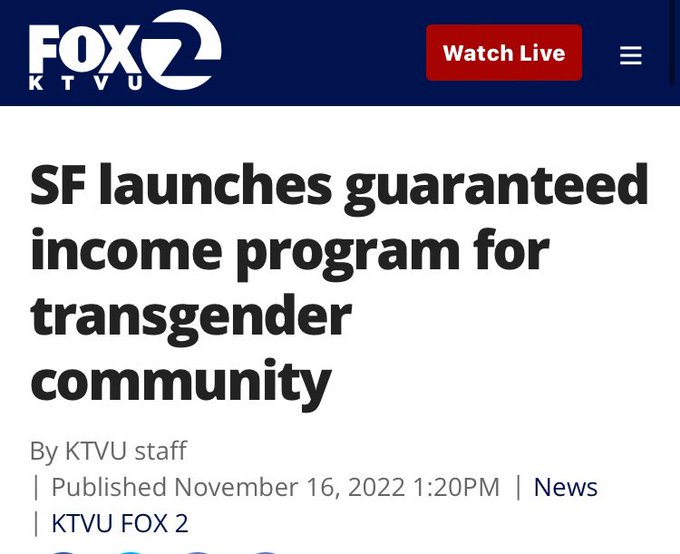 The application for transgender San Francisco residents to receive guaranteed income, has NINETY SEVEN gender options. Beyond parody
"Our Guaranteed Income Programs allow us to help our residents when they need it most as part of our City's economic recovery and our commitment to creating a more just city for all," Breed said. "We know that our trans communities experience much higher rates of poverty and discrimination, so this program will target support to lift individuals in this community up."
The news was met with widespread mockery online, with respondents suggesting the program could incentivize troubled people to "transition," that it could be exploited by people falsely claiming to be trans for free money, and that it was a sign of city officials being more interested in left-wing identity politics than solving San Francisco's myriad woes.
Read More @ LifeSite News HERE