While it is traditionally viewed as a B-grade economic indicator, the April consumer credit report from the Federal Reserve was another shocker especially after last month's stunning surge in credit card debt which saw the biggest increase in revolving credit on record which is why we said that today's G.19 print straight from the Fed would be just as important as Friday's CPI print…
"For the LORD your God will bless you just as He promised you; you shall lend to many nations, but you shall not borrow; you shall reign over many nations, but they shall not reign over you." Deut. 15:6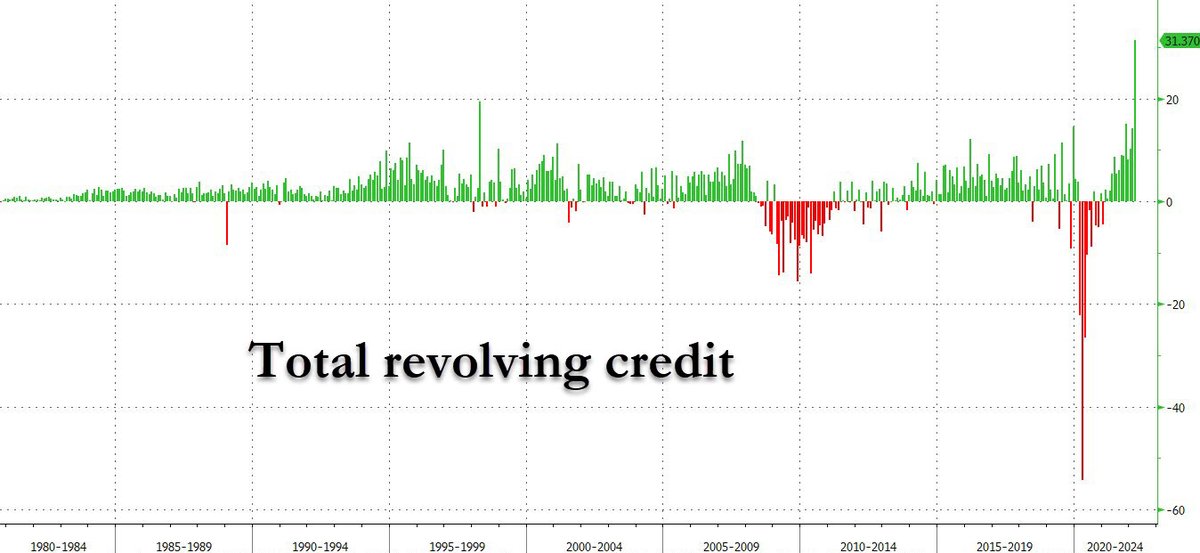 Forget CPI: the week's most important data point is today's monthly consumer credit update. Last month we saw a blowout, record surge in credit card usage as consumers tapped out.
… and sure enough it was, while again confirming what we have been saying for month: any excess savings accumulated by the US middle class are long gone, and in their place Americans have unleashed a credit-card fueled spending spree.
Here are the shocking numbers: in April one month after the jarring March print again came in more than double the $25 billion expected to $52.435 billion, in April consumer credit again exploded to a ridiculous $38.1 billion, again blowing away expectations of a $35 billion increase (and not much lower than last month's downward revised $47.3 billion).
Read More @ Zero Hedge HERE