Assessment: The policy of the Biden administration, in contrast to the Trump administration, is that it is illegal for ethnic Jews to live in Judea and Samaria …
As per her duties, Vice President Kamala Harris held a public seder ceremony for her staffers with her husband, Second Gentleman Doug Emhoff, who was born Jewish. Sharp-eyed Israel haters were quick to point out that the bottle of wine on the table was from Psagot Winery located in the region of Israel granted by God to the tribe of Benjamin.
Tonight, @VP and I were honored to celebrate Passover with our hardworking staff by holding a Seder at the Vice President's Residence.    Whether you're celebrating with your family, your work family, or the family you have chosen, we wish you all a Happy Passover!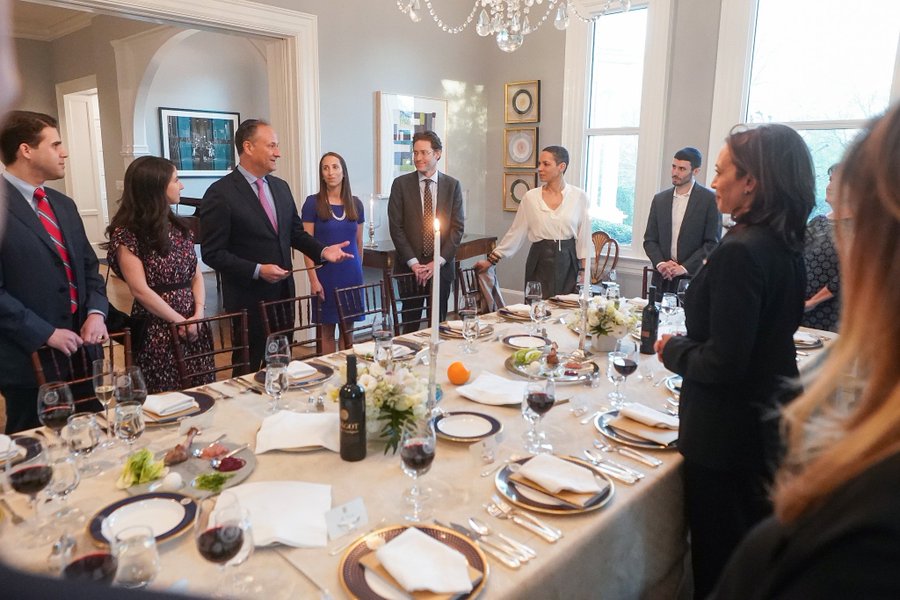 Psagot is believed to be the site of the Biblical city of Ai which Joshua conquered upon entering Israel. The region in which the award-winning wine was produced is directly north of Jerusalem. It was allotted to Israel by the United Nations in 1947 and illegally occupied by Jordan until it was conquered by Israel in the defensive 1967 Six-Day War. People who reject the Bible, as well as modern and ancient history, claim the region belongs to a "Palestinian Nation" that has yet to exist.
Huge yikes: Kamala Harris @VP  served wine from Psagot at her Passover Seder. It is produced in an illegal Israeli settlement which is colonizing the occupied West Bank. This demonstrates serious contempt for Palestinians and int'l law.
"Then the Lord appeared to Abram and said, "To your descendants I will give this land." Genesis 12:7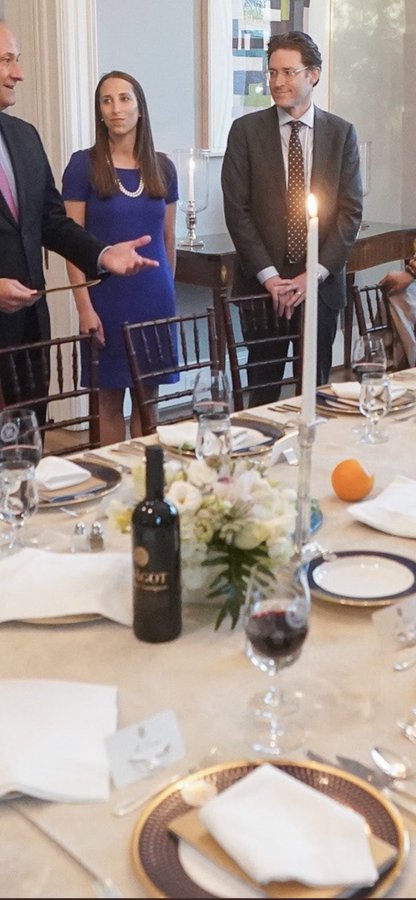 Read More @ Israel 365 HERE