(Dmitry Polyanskiy first deputy to permanent representative to Russia)
Israel 365: As Russia pummels Ukraine in an invasion waged on Thursday, Moscow's Deputy Ambassador to the UN, Dmitry Polyanskiy, leveled the same type of sentiment at Israel as the Kremlin did towards Ukraine.
"We're concerned over Tel Aviv's announced plans for expanding settlement activity in the occupied Golan Heights, which contradicts the provisions of the 1949 Geneva Convention. Russia doesn't recognize Israel's sovereignty over Golan Heights that are part of Syria," he tweeted.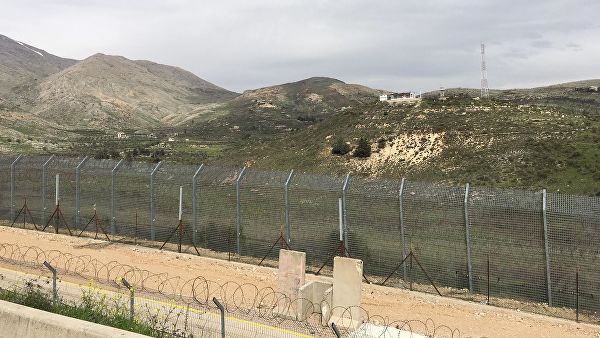 Putin refused to recognize republics Donetsk and Luhansk as sovereign Ukraine, like the Golan.
Interestingly,  Polyanskiy referred to Israel's capital as Tel Aviv rather than Jerusalem. Read More …
Opinion: Just a few months before the Syrian civil war erupted in March 2011, Barack Obama offered the Assad regime an Israeli withdrawal from the Golan Heights in return for severing ties with Iran and Hezbollah, the London-based Arabic newspaper Asharq Al-Awsat reported.
Obama was quietly famous for his overt anti-Semitism:
A photo released by the White House, which shows Obama talking on the phone with Netanyahu, speaks volumes: The president is seen with his legs up on the table, his face stern and his fist clenched, as though he were dictating to Netanyahu: "Listen up and write 'Palestinian state' a hundred times. That's right, Palestine, with a P."
Obama's disrespect for Israeli Prime Minister Netanyahu showed in hundreds of photos:
And Joe Biden is cut from the same cloth:
June 26, 2021
Biden Admin Walks Back U.S. Recognition of Golan Heights as Israeli Territory
The Biden administration is walking back the United States' historic recognition of Israeli sovereignty over the contested Golan Heights region along Israel's northern border, a significant blow to the Jewish state and one of the Trump administration's signature foreign policy decisions.
Of course he did, after all it was President Donald J. Trump that declared the Golan Heights to be a part of Israel:
Through all three presidents, Russia was just as warm and cozy with Israeli leaders as if they were best buddies:
And …
O mortal, turn your face toward Gog of the land of Magog, the chief prince of Meshech and Tubal. Prophesy against him Ezekiel 38:2 (The Israel BibleTM)
The groundwork for a Russian-led invasion against Israel has just been laid.
Ezekiel 38:13 tells us that Russia will have a plan to take Israel's vast wealth. For 2500 years, Bible teachers have speculated about the plunder. Could it be the rumored Temple implements from 70 AD, or Solomon's missing gold, or the vast natural gas reserves in the Levant, or the potentially largest oil find in history in the Golan Heights?
Or could it be all of that?