Live Action: In a recent trend, abortion activists have been declaring that espousing pro-life views is "violence."
One example came on the 48th anniversary of Roe v. Wade, as President Biden and Vice President Harris released a joint statement celebrating the "landmark ruling." The statement lamented the "relentless and extreme attack" of the previous administration on "reproductive health, including the right to choose," and they pledged to appoint Roe-friendly judges and also to codify the ruling into federal law.
Tennessee Governor Bill Lee responded to VP Harris' tweet linking the statement with his own tweet pointing out a simple fact: "Abortion isn't healthcare." In a subsequent tweet, he urged followers to support Hope Clinic, a pregnancy resource center that staffs OBGYNs and nurses and offers a variety of health services.
In response, Francie Hunt, executive director of Tennessee Advocates for Planned Parenthood, an affiliate of Planned Parenthood Action, falsely claimed that the governor's tweet could lead to violence. "Political violence is a real danger in this country, and when the governor implies that abortion is something other than life-saving health care, it puts us all in danger," she asserted. Read More …
Opinion: Good is now considered evil and evil, good. Upside down is right-side up. A world where the climate czar owns 5 mansions and a private jet. A world where burning cities is peaceful protest, and Black Lives Matter is nominated for a Nobel Prize.  So it should not be surprising that protecting life is considered a danger to life, or something.
Even to understand the word—doublethink—involves the use of doublethink. Four examples of doublethink used throughout 1984 include the slogans: War is Peace, Freedom is Slavery, Ignorance is Strength, and 2 + 2 = 5. Memory hole: a small chute leading to a large incinerator.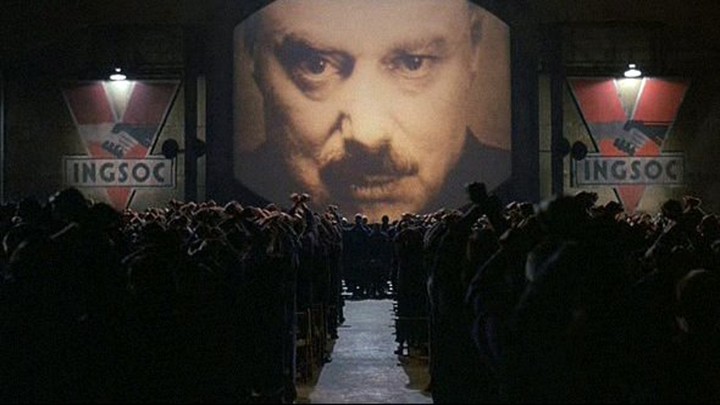 Isn't it a relief that we can open God's world the Bible and be at peace. No double-think just the pure word from the Creator God, the Author of life.
"Before I formed you in the womb I knew you;
Before you were born I sanctified you;
I ordained you a prophet to the nations." Jeremiah 1:5
Hits: 135